We offer Individual, Couple, and Family Counseling
The Professional Staff at The Counseling Center are dedicated, expert therapists who volunteer their service out of a sense of love and personal mission. The professional staff of The Counseling Center is able to provide the following services.
The Counseling Center is committed to the principle that all children and adolescents have equal access to a full array of mental health services.
Psychological tests are used to assess a variety of mental abilities and attributes, including achievement and ability, personality, and neurological functioning.
Grief counseling is a form of psychotherapy that aims to help people cope with grief and mourning following the death of loved ones, or with major life changes that trigger feelings of grief.
Play Therapy uses a variety of play and creative arts techniques, such as games and imagination, to alleviate psychological and emotional conditions in children.
Group psychotherapy in where a small group meets under the guidance of a professionally trained therapist to help themselves and one another.
The aim of divorce counseling is to help individuals adjust to their new lives, and process the negative after-effects of the separation on all aspects of their lives.
The purpose of most educational testing is to allow teachers, parents, and others to make accurate inferences about the levels of mastery that students have achieved.
Our certified pastoral counselors, with theological training, can be particularly helpful for patients experiencing loss, terminal illness, or conflicts regarding religious beliefs.
Clinical Hypnosis or Hypnotherapy is the use of an altered state of consciousness, or trance, for a therapeutic endpoint.
Educational Programming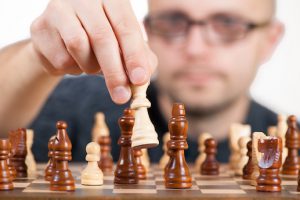 The Counseling Center's service to the community is also characterized by its educational programming. The Center's staff members offer lectures, seminars, and group experiences on site for companies and agencies in the area.
Religious and community service organizations turn to the Center for presentations and programs. Area colleges and universities have designated The Counseling Center (formerly the Human Growth Center) as an approved field placement site for the clinical supervision of graduate students in counseling and psychology.